HOW TO UNLOVE A MAN 1!
So they said love is a beautiful thing.
This got you very excited and you believed it hook, line and sinker.
You looked forward to the day you would meet that special person that would make you heart beat accelerate like that of a power bike on the highway.
I'm sure you even dreamt about it on several occasions.
Then that fateful day you met him and his words buzzed in your ears like bees in the hive.
He said he had never met anyone like you. He claimed you were the woman of his dreams and somehow this got you and your head started spinning like a ceiling fan that had just been set on the highest number.
He called you sweet names and praised every action you took to the extent of accepting your fart with joy and thanksgiving like it was fragrance from an expensive perfume bottle.
He didn't delay to shower you with gifts and take you to the choicest places treating you like a reigning Queen who's husband had just been re-elected for a second tenure of presidency.
Then one day he told you his search for a life partner was over as he whispered that sentence that contains the three most powerful words in existence, I LOVE YOU!
He even added extra like the local garri seller tops the paint bucket of garri for her favourite customer.
He claimed he had fallen in love with you and was not ashamed to say it.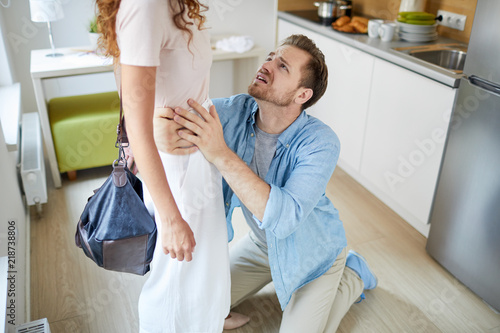 Immediately your heart melted like chocolate left sitting under the scorching sun.
Of course you had also fallen for him and life seemed so perfect.
Awww! God bless those that said love is a beautiful thing, they were so right.
Abi?
Cut!!!
The movie is done!
Let's get back to reality.
So if you know you are one of the actors in this movie I just described please raise your hand!
Oya follow me let's discuss the present situation of things!
Click
here
to read part 2
Photo Credit: Dreamstime.com
© Onyinye Udeh